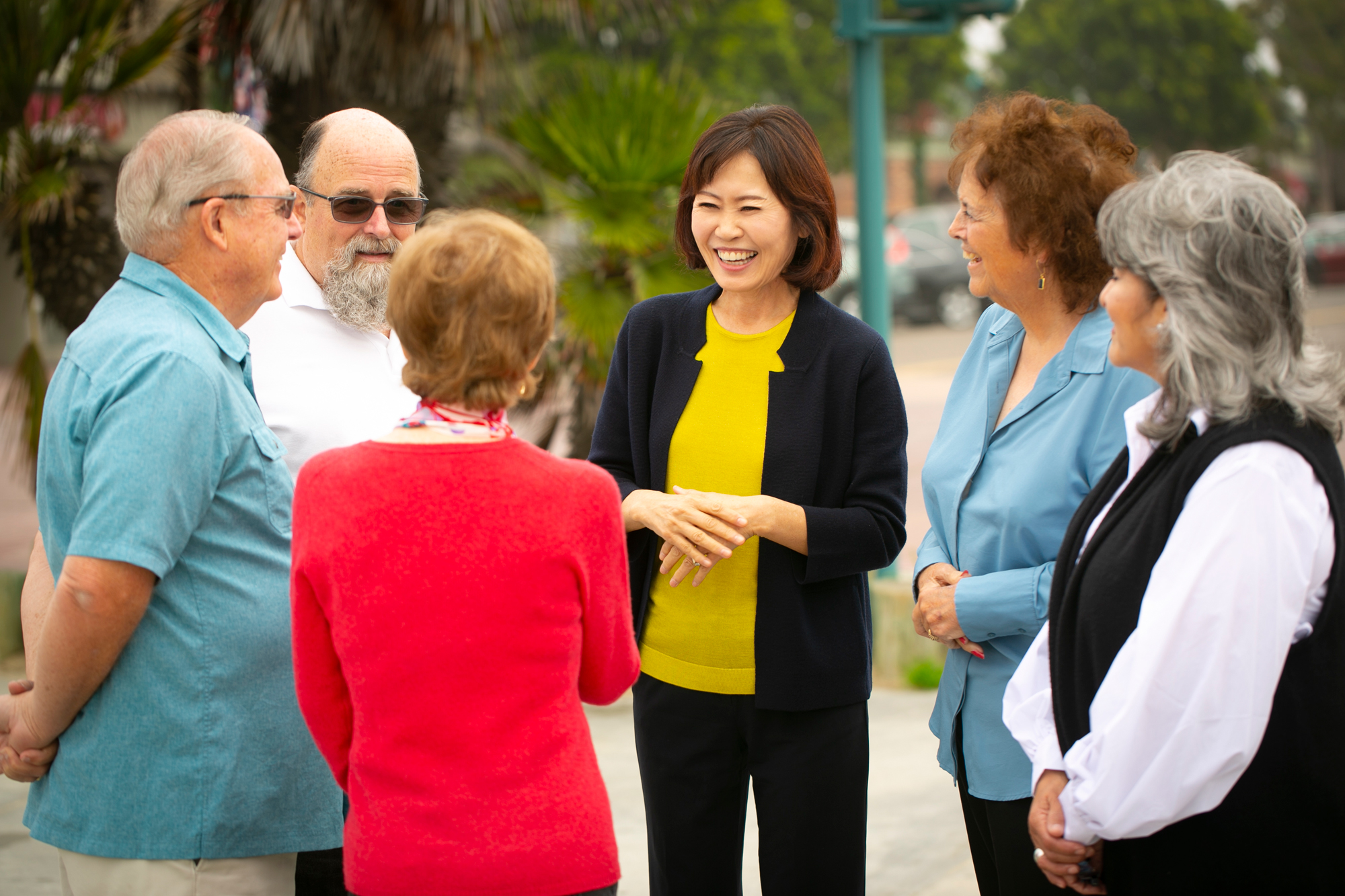 California's 45th Congressional District Michelle Steel
for U.S. Congress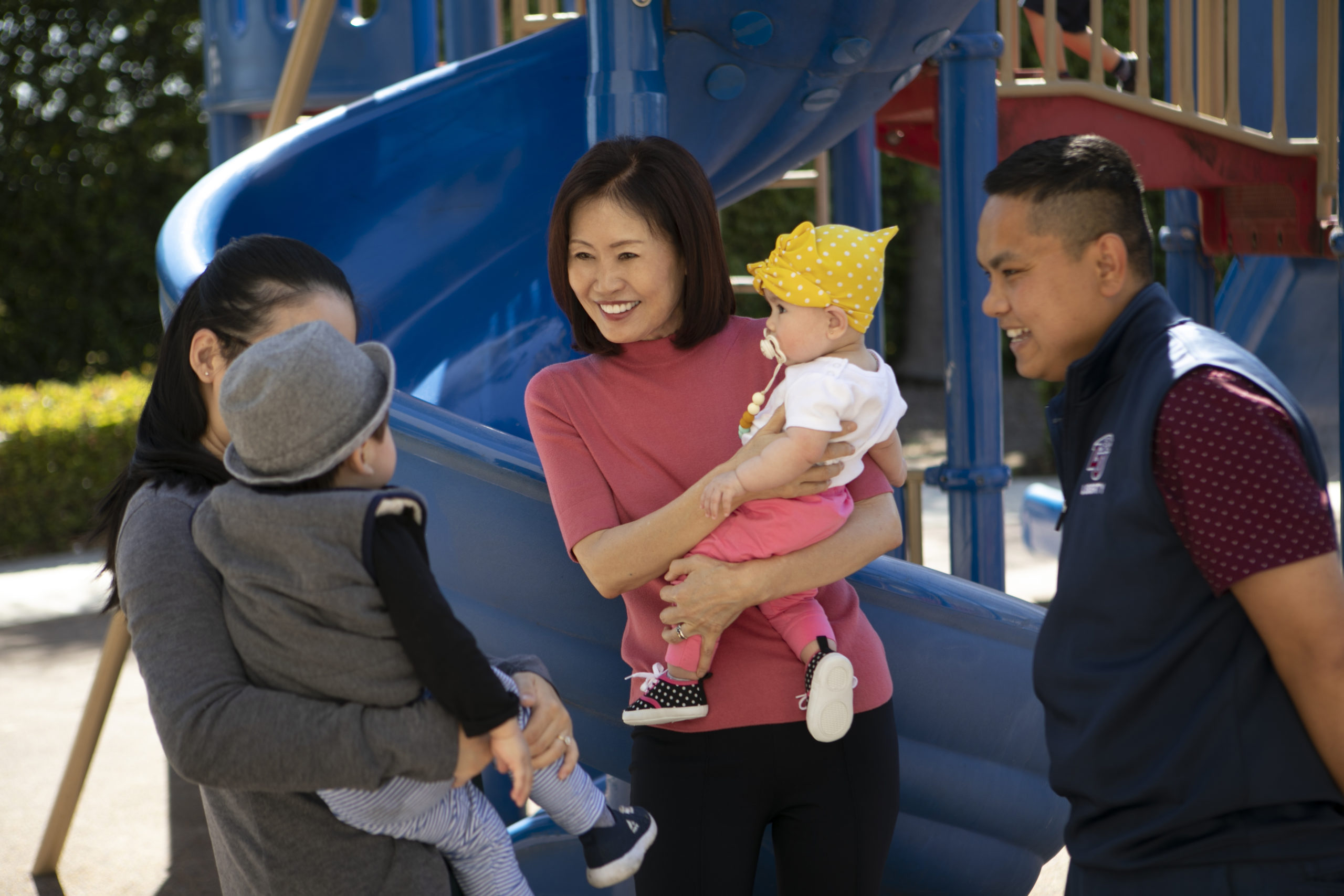 Stopping Inflation and Making Life More Affordable
Prices are out-of-control and Americans are struggling to make ends meet.  I will always fight Washington's reckless spending problem that is making life increasingly unaffordable for working class families. I am committed to lowering inflation and creating an economy that works for families, small businesses, and the average American.
Standing Up to the CCP
Communist China continues to be one of our greatest threats abroad and I am working to hold them accountable and ensure America protects her democratic allies across the world. This is not the time to show weakness to our adversaries. Communist China's increasing threats, human rights abuses, and soft power expansion have no place in our world. 
Lowering Taxes for all Californians
Overburdened Californians are paying some of the nation's highest income, sales, and gas taxes. This total failure of leadership by Governor Gavin Newsom and Sacramento legislators is hurting California families even more. At the California Board of Equalization, I stood up to the status quo and returned over $400 million back to Californians, and as a member of Congress I'm fighting to lower taxes for Orange County families, opposing any attempts to increase the federal gas tax, and work to restore the state and local tax (SALT) and mortgage interest deductions (MID).
Securing Our Borders
Our national security necessitates competent border security. I believe that the Federal Government has a duty and obligation to enforce our laws on the southern border, and protect our homeland from human traffickers, gangs, and drug smugglers.
Ending Sanctuary State & Cities
While serving on the Orange County Board of Supervisors, I voted to join a federal lawsuit against California Senate Bill 54, the Sanctuary State Law signed by then-Governor Jerry Brown that restricts cooperation between local police and federal law enforcement agencies. California's Sanctuary State Law prioritizes shielding criminals over the safety of California families and their constitutional rights.
Creating Jobs & Growing Our Economy
I have a proven track record of promoting free market principles and advocating for a more business friendly climate that grows the economy and creates good paying jobs. As your U.S. Representative, I'm fighting out-of-touch socialist policies that are driving up inflation, making life more unaffordable, hurting small businesses, and pushing companies out of California.
Providing Americans Access to Affordable Healthcare & Prescription Drugs
I oppose single payer healthcare — the government takeover of healthcare — that would eliminate private healthcare insurance and further increase taxes on Californians. I support a market-based system that gives Americans options to affordable, quality healthcare plans that cover pre-existing conditions and give them access to more affordable prescription drugs.
Combating the Homelessness Crisis
California is facing a major homelessness crisis. With the help of regional leaders, I've led efforts to create thousands of new supportive housing units that provide medical care, mental health treatment, job counseling, and social services. I'll continue to support these types of sensible approaches, as well advocate for more affordable housing, that is absolutely necessary in the fight to end the homelessness epidemic.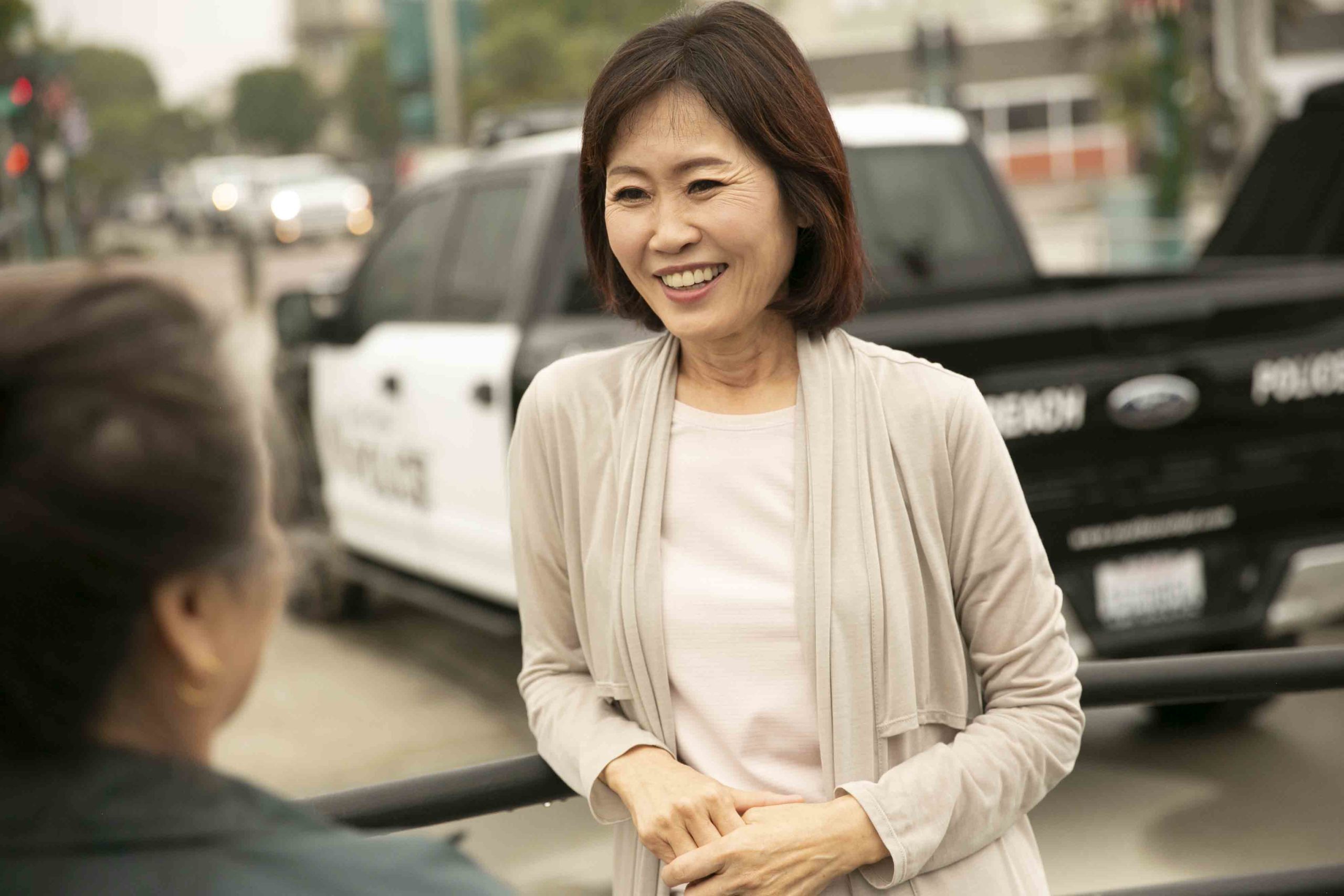 Cracking Down on Crime
Crime is on the rise across the nation and I am committed to cracking down on criminals and standing with our police to ensure our communities remain safe. Police need MORE funds not less to protect our families and children, and I will always back the blue.
Caring for Our Veterans
Our nation's veterans have sacrificed for our country and deserve the best possible care. One of my top priorities is to ensure veterans have access to quality and timely medical care, housing, employment, and education opportunities. When I was County Supervisor, I'm proud to have held an annual Orange County Hiring Fair to connect thousands of Orange County residents with hundreds of employers and also offer classes to prepare for interviews and prospective employment opportunities.
Join the Fight
Michelle Steel is fighting to ensure working class families have a strong voice in Washington who will honor promises made and stand up for our values!